CLEAR Restoration Serves Greater Baton Rouge
We understand the stressful situation you are facing and the despair you are feeling when you find your home or business damaged by water or mold. At CLEAR Restoration, we are dedicated to relieving your stress by restoring your home or business, as well as your peace of mind.
CLEAR Restoration is a Baton Rouge-based company that focuses on providing its customers with the best service the industry has to offer. We work with residential and commercial clients 24 hours a day, 7 days a week, so you never have to face water damage, mold, or sewage contamination alone.
As an IICRC-certified water damage restoration company and a Louisiana-licensed mold remediation contractor, we are proud to offer the residents of the Greater Baton Rouge area our services.
Why choose CLEAR Restoration?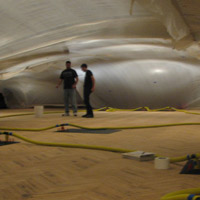 Service
At CLEAR Restoration, we understand the importance of putting you first because we know what you are going through. We show our dedication to you with upfront cost estimates, education about the situation, and commitment to fixing the problem by performing our restoration services. We are available 24/7 to restore your property to its pre-loss condition.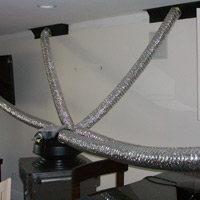 Drying Methods
We know you took time to design and decorate your home or business to perfection, so we specialize in making sure it returns to that state with our "Drying in Place" techniques. We will not tear out and remove any of your structure unless it is beyond repair, and we can typically dry your home or business in three to five days. Our fast, effective, in-place-drying methods can save you 50 to 75 percent more than other companies and will result in getting you back to your normal life sooner.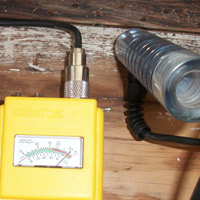 Equipment
When dealing with something as important as someone's home or business, we make sure we perform our services in the most efficient and cost-effective manner by utilizing only the best equipment in our industry. CLEAR Restoration maintains a full line of top-quality dehumidifiers, extractors, air scrubbers, and air movers and uses the most accurate moisture detection meters available. This ensures we not only remove all water damage from your property but also confirm the source of it as well.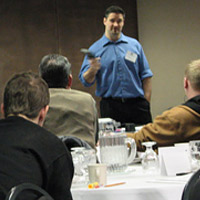 Training
At CLEAR Restoration, education and professional development are core values. By providing continuous training and professional development, we make sure our technicians and representatives stay current with our industry's best and most up-to-date methods and are knowledgeable in all aspects of water damage and mold remediation. Our employees receive both basic and advanced water damage restoration training and are certified by the Institution of Inspection Cleaning and Restoration Certification (IICRC). We ensure your property is well cared for by our entire team at all times with the best-trained employees.