Here's what our customers are saying
I am the owner of a condo that was accidentally set on fire by the tenants. Getting a call from the property manager on a Saturday morning telling me of the fire the previous night was devastating.

After contacting my insurance company, I started the task of clean-up and rebuild. I interviewed several contractors and decided to go with Clear Restoration. They seemed the most professional and they also offered support on selecting replacement materials.

Selecting Clear Restoration was an excellent decision. They worked with me every step of the way. They were in constant contact with me, the insurance company and the property manager of the condo. They had an excellent relationship with the various insurance people, the local building inspectors and with local sub-contractors. The work was done to the highest of standards and the few "punchlist" items were taken care of quickly.

I would highly recommend Clear Restoration to anyone!

– Marvin Borgmeyer
I recently had a leak from a refrigerator line which caused water damage to several rooms in my house, including my hardwood floors. CLEAR Restoration came in immediately after being called and set up the drying process. I was very pleased with the job they did. Ryan was very knowledgeable, had the right equipment, and took great care to protect my home while getting the job done. I would highly recommend CLEAR Restoration to anyone who needs their services. Thank you!

– Jan Smith Cook
When flood waters damaged a significant portion of one of our multi-family properties, we had a critical need for a vendor experienced in water damage and mold remediation. CLEAR Restoration was perfect for our situation. Their trained staff was on site immediately to assess the damage and to inform us of the steps to take to mitigate further complications. Their knowledge of regulations concerning flood remediation helped us to make critical decisions quickly. Their insight into the claims process facilitated the adjuster's work and expedited the receipt of insurance funds so our business operations could return to normal faster. Their contacts provided a labor force to complete demolition in record time. Their project management and structural drying expertise allowed us to focus on our main line of business – housing – instead of trying to become water damage and mold remediation experts in the midst of a crisis. For us the choice was CLEAR.

– Multifamily Housing Management Executive
Called Clear Restoration after our house was found to have a busted sewer line. Not only did they show up within 30 minutes of me calling, Ryan, the owner, was present to ensure all of our needs were addressed. If there was one positive out of the entire ordeal it was without a doubt the timely service and genuine concern we received from Ryan and his team (Mike). Not only are they good at what they do, Clear Restoration is a well run company that recognizes their commitment to customer satisfaction. I hope I never have to use Ryan and the folks at Clear Restoration again, but if life throws us another curveball they are without a doubt one of my first calls. Recommend them without hesitation… They will not disappoint.

– Ashley Pontif Melton
CLEAR Restoration performed a mold removal contract for me on a newly constructed senior living project in Baton Rouge after the Flood of 2016. Although everyone in their industry was pushed to the limits, CLEAR Restoration was able to mobilize a large workforce to address the mold removal in occupied and unoccupied buildings. CR worked round the clock and through weekends to help us meet our challenging schedule and hard deadline. This required a very high degree of coordination and efficiency to pull off. We were successful because of the experience, resources, and professionalism that CLEAR Restoration brought to this project. I would recommend CLEAR Restoration to anyone who is looking for a mold remediation company that can complete the mold removal process quickly and efficiently on a large scale project.

– Commercial Construction Manager

You guys got it taken care of. Just wanted to let you know that those two are some really good guys. They went above and beyond to make sure that they had it clean and they were extremely polite. That's hard to find these days.

– Brandon B.
---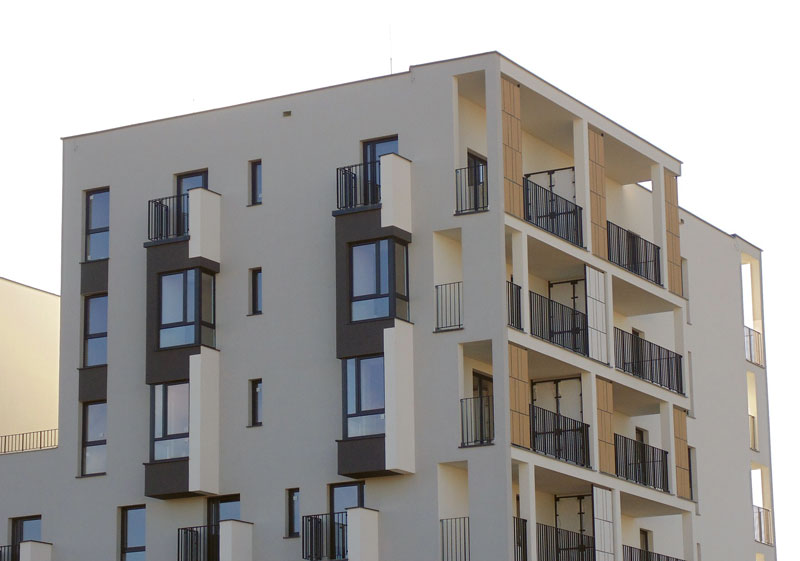 Commercial Construction Case Study
The client is a private non-profit organization that specializes in the development of affordable multifamily housing for families and seniors. The organization has developed many affordable housing projects throughout the United States.
The challenge the client presented was mold abatement in more than 100 occupied and vacant apartment units within a senior living complex shortly after the disastrous Louisiana flood of 2016. The scope of work also included abatement in all hallways, stairways, and other common areas of the senior living complex. The client needed the entire job completed, with supporting third-party lab testing documentation, within an 18-day period.
CLEAR Restoration efficiently organized and mobilized a large workforce and successfully abated all units and common areas within 18 days. The workforce worked long days without stopping in order to meet the client's needs. CLEAR Restoration created a plan involving 6 teams that focused on the necessary containment and abatement of mold within each unit. The teams utilized HEPA vacuums, antimicrobial treatment, and HEPA air filtration.
CLEAR Restoration successfully abated the mold from all affected units and common areas within the community and met the client's strict deadline. The effective and highly organized planning and processes resulted in clean housing for the community's residents to enjoy.