Water Damage Restoration Service in Baton Rouge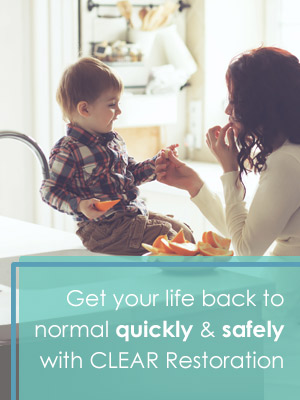 Having excess water in your home or business is a major concern. Water that saturates your walls can weaken structures, create an ideal environment for mold, and cause odor. The real problem, however, is that water damage left untreated can become a health hazard to you and any others occupying the space.
By utilizing in-place drying techniques, our water damage restoration process focuses on saving and restoring your property back to its original condition before the water infiltrated your property in the first place. Our water damage cleanup and drying specialists, certified by the Institute of Inspection Cleaning and Restoration Certification (IICRC), remove the excess water in your property without damage to or unnecessary tear out of your structure.
Certified Water Damage Cleanup Company
Our IICRC certified team has years of experience and extensive training and are equipped with the best drying equipment and moisture detection meters available. We use reliable water damage restoration principles based on science, research, and experience, and we go the extra mile to ensure your property is restored to your satisfaction. Our rapid response, combined with our knowledge, experience, equipment, and innovative techniques will ensure that your loss is handled as efficiently and cost-effectively as possible. With our help, you can quickly return to what is most important to you.