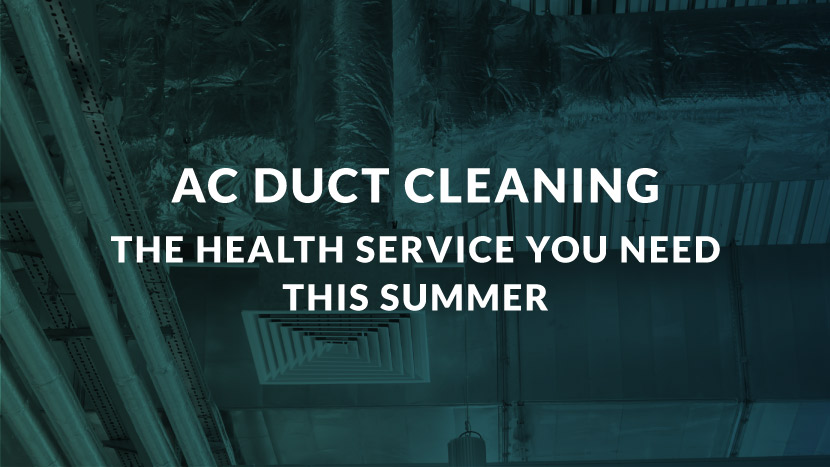 AC Duct Cleaning Can Help Prevent Pollen from Blowing into Your Home
The National Oceanic and Atmospheric Administration (NOAA) released a report in 2018 stating that allergy season is getting worse and lasting longer. The pollen, dust, dirt, and other irritants that cause you to suffer outside are also getting into your home or business through your air ducts. With summer already here in Baton Rouge, your AC air ducts need attention and cleaning, or you could suffer a lot more than you normally would.
When Do You Need an AC Duct Cleaning?
Not everyone needs an air duct cleaning all the time, but it is helpful during under certain circumstances. The spring and summer seasons are ideal times to get your air ducts cleaned because of the increase in pollen and dust. The United States Environmental Protection Agency recommends you get your air ducts cleaned under three circumstances:
There is substantial visible mold growth inside your air ducts
Your air ducts are infested with vermin such as rodents or insects
Your ducts are coated or hold unideal amounts of dust, debris, and particles that get released into your home
If your allergies are bothering you indoors in the spring, summer, or during any other time, you might have substantial dust and pollen in your AC air ducts. Every time your AC is turned on, it's blowing that dust and pollen straight into your home, and you suffer the consequences.
Benefits of Air Duct Cleaning
When you clean your AC air ducts, you improve the air quality in your home or business. The build-up of pollen and dust that accumulated over the years is removed, which means its no longer being pushed into your home when the air conditioning unit is turned on. In addition to allergies, if your air ducts were infested with mold or vermin, you can experience significant health problems if you don't have a complete air duct cleaning. Breathing in mold or fecal matter can harm your health and cause respiratory problems that AC duct cleaning can help resolve.
AC air duct cleaning along with regular maintenance, including cleaning of drain pans and coils and regular filter changes, can help improve the efficiency of your AC unit as well. There are many benefits of cleaning your AC air ducts as long as you find a qualified company to perform the process.
How We Clean Your AC Air Ducts
As a certified company by the Institution of Inspection Cleaning and Restoration Certification (IICRC), we follow strict cleaning guidelines and provide quality AC air duct cleaning services. Our experienced team uses specialized equipment to safely remove mold, allergens, dust, and other particles from your air ducts. We make sure your air ducts are uncontaminated with a thorough cleaning and inspection for a cleaner indoor environment.
AC Air Duct Cleaning in Baton Rouge
Baton Rouge residents and businesses have trusted CLEAR Restoration to provide not only AC air duct cleaning services, but also other restoration services for years. As a local company, we value our clients' health and care about the quality of the job we do for them every time. We stake our business on your happiness and continue to offer top quality services. If you need an AC air duct cleaning for your home or business, contact CLEAR Restoration today. We'll help you improve your indoor air quality for easier breathing.