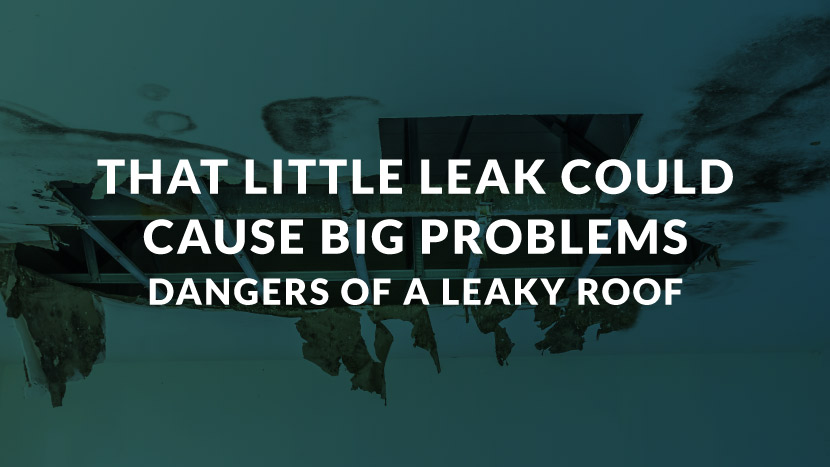 A Small Leak in Your Roof May Not Seem Like a Big Deal, But That Leak Can Cause Big Damage
Thunderstorm season is here in southeast Louisiana. With the rain beating down every afternoon, you may be one of the unfortunate homeowners to discover a leak in their roof. You might notice a small dark spot on your ceiling, bulging or bubbling sheetrock, or a puddle of water on your living room floor.
The damage caused by a leaking roof can be devastating. Water intruding into your home can cause structural water damage, a mold infestation, or can even lead to fire damage. If you do experience damage from a water leak, call CLEAR Restoration for help restoring your home.
Structural Water Damage Caused by a Leaking Roof
The most obvious consequence of a leaky roof is water damage to the structure of your home. Wood cannot withstand the constant invasion of water and will deteriorate and weaken, which causes serious problems for the frame of your home. A constant supply of water will seep into the attic floor, rafters, ceiling joists, wall framing, and other areas in your attic if you have a leak.
If you don't have an attic floor, the water will fall directly onto the ceiling causing dark spots, bowing, and possibly the ceiling collapsing. If water leaks down into the walls, it could eventually make its way to the foundation of your home too, which can cause more problems. If you experience any water damage from a leak in your roof, give CLEAR Restoration a call. We will restore your home and remove all the water damage.
Fire and Shock Hazards  
One result of a leaking roof you may not expect is a fire or shock hazard. Electrical wires run throughout the attic of any home. Water from a leak could come into contact with electrical wiring or light fixtures. This usually results in a harmless short, but it could result in sparks that lead to a fire.
Once you become aware of a leak, even a small one, you should turn off electricity to any circuits that are in the affected area until you speak with an electrician. If the worst happens and you end up with a fire in your attic, once emergency services has put the fire out, contact CLEAR Restoration. We offer 24/7 Emergency Services to remove fire damage, so if you need help fast, give us a call.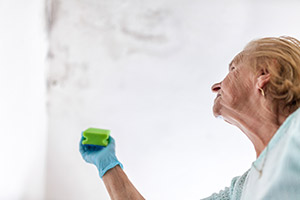 Insulation Damage and Mold
When water from a leaking roof seeps into your insulation, you can feel the effects in multiple ways. First, you will likely see an increase in your energy bill. Constant exposure to water will cause your insulation to clump up and lose its effectiveness. Cool air escapes through the attic, and you'll have to turn up the air conditioning to keep your home at a comfortable temperature, which will cause your energy bill to skyrocket.
Wet insulation isn't just a problem for your wallet, it's also a breeding ground for mold. Mold poses a huge hazard to your health, especially if you are sensitive to it. It won't stop growing when the weather is dry, either. Mold will continue to grow and can eventually spread to your walls, ceiling, HVAC system, and even your clothes. If you have a mold outbreak, call CLEAR Restoration. We specialize in mold remediation and can help you restore your home.
Fix the Leaking Roof and Don't Forget to Call CLEAR Restoration
If you happen to end up with a leaky roof this summer, there are a few steps you can take. If you know where the leak is coming from and can safely get to the source, you can cover the exterior with a tarp. To prevent a leak, you should also keep an eye out for missing, broken, or warped shingles and have your roof inspected twice per year.
If you end up with a leak or have water, fire, or mold damage in your home, call CLEAR Restoration. Our professionals specialize in getting your home back to where it was before the damage occurred. If you have any questions about home restoration, reach out to our team today.