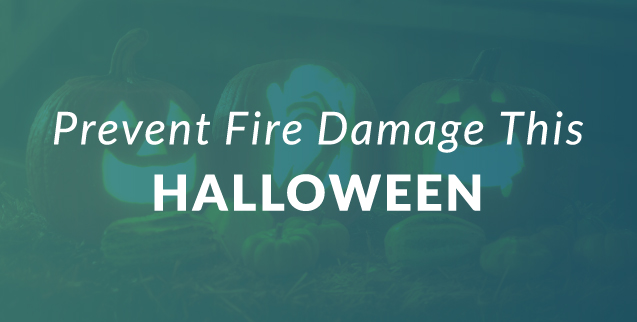 Prevent Fire Damage to Your Home this Halloween
Halloween is a time for collecting candy and watching scary movies in the dark, not for worrying about your home becoming an object of fire damage. While you never expect a fire to start, people can get swept up in the holiday fun and forget to be safe. Avoiding a fire and preventing cosmetic and structural damage to your home can be easy when you take extra safety precautions.
As October 31 approaches, knowing the effects of fire on your home and how to prevent it can make sure your home stays welcoming and open throughout the night.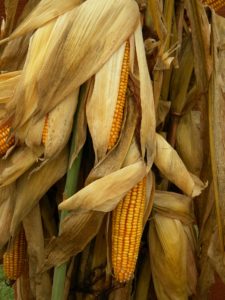 Preventing Fire Damage
Candle lit pumpkins, lights strung across homes, and children running around neighborhoods can end poorly when precautions aren't taken. To prevent a house fire this Halloween, keep these tips in mind when decorating your home and celebrating the night:
Avoid decorating with flames. Do not use flames in pumpkins or lanterns when decorating your yard. Use safe electrical or battery powered lights or candles to illuminate your Halloween décor.
Do not leave loose cords running throughout your yard or near your home. Cords can be tripping hazards and can also cause sparks and eventual fire if mishandled.
Keep flammable decorations to a minimum. Dried cornstalks, hay bales, and wooden signs quickly catch and spread fire. Minimize flammable decorations to prevent a fire caused by any careless actions of others.
The Effects of Fire Damage
In addition to putting you and your family's lives in danger, a fire can also cause major damage to your home. Even a small fire can create lasting effects that will leave your home an unpleasant place to live.
One effect a fire has on your home is air pollution and object discoloration. Smoke and ash seeps into your walls, appliances, and furniture after a fire. The smoke and ash creates a lasting foul odor within your home and discolors items. Breathing in smoke and ash is also dangerous for your health.
In addition to the more obvious damage of odor and discoloration, a fire can also cause major structural damage behind walls. Structural damage can continue to occur long after a fire is extinguished. Warping and foundation weakness from heat can come to light years after a fire has occurred.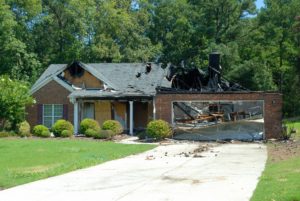 Cleaning Up Fire Damage
In the event of a fire, calling a restoration company as soon as possible will help minimize permanent damage and ensure your safety. Fire damage can worsen over the course of a few days, so calling immediately will be important.
A fire damage restoration company has special processes and equipment to restore your home and fix any damage within. Air purifiers such as thermal fogging and hydroxy ion machines are used to remove smoke odors. Special chemicals and high-powered vacuums are used to wipe down and clean any discoloration present as well. Fire damage restoration companies also check to make sure your home's structural integrity was not compromised during the fire to prevent future problems.
Halloween doesn't have to be a scary night when you minimize fire risks and are prepared with a fire damage plan. Keep your home safe this year by following safety decorating guidelines and having CLEAR Restoration's phone number, 225-245-3575, on hand. With emergency service hours, CLEAR Restoration can help you start the restoration process quickly if you experience a fire on Halloween night