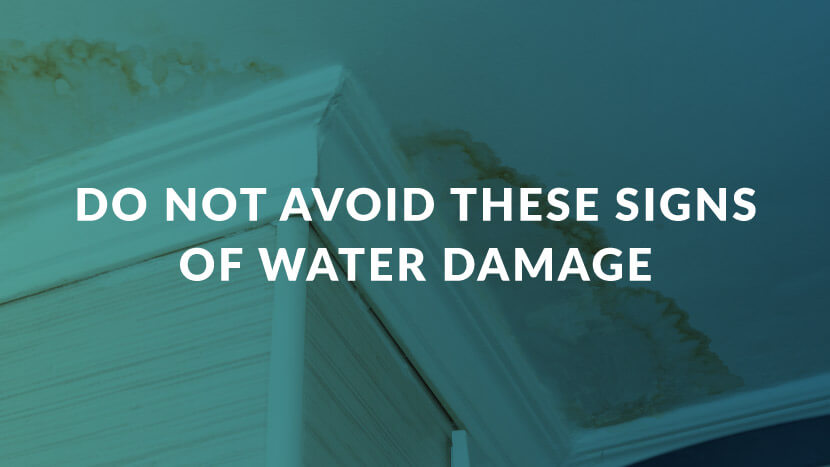 Signs of Hidden Water Damage You Shouldn't Ignore
Water damage can cause serious structural damage to your home and can present an ideal environment for mold growth, which can cause severe health risks. Thankfully, water damage from a burst pipe or a leaky appliance can be spotted and remedied easily. However, some issues can lead to hidden water damage.
You want to catch any signs of hidden water damage as soon as possible to avoid having to pay for costly structural damage. Keep an eye out for several signs of hidden water damage in your home. If there is water damage in your property, remember to call a professional water remediation company immediately, like CLEAR Restoration, to remedy the issue.
Stains and Discoloration
Do you notice any stains or discoloration on your walls or ceiling? Stains and discoloration usually mean a leaky roof or leaking pipes behind drywall. It can be tempting to paint over the discoloration if you are dealing with a small stain, but this is a sign of hidden water damage that should not be overlooked.
The leak will eventually cause the stain to get bigger, and if you continue to ignore it or delay fixing the problem, it could create a more significant problem that will be harder and more expensive to repair.
Peeling, Bubbling, and Warped Walls
Peeling paint and bubbling wallpaper are other signs of hidden water damage. If there is a burst pipe or leak behind the wall, moisture will start to build up behind the paint and wallpaper, which will eventually cause it to bubble and peel away.
Another indicator of hidden water damage is when wood, drywall, or any other hard surface in your home begins to buckle and warp. As your walls and floor are exposed to more water, their structural integrity becomes weakened and can become hazardous. Avoid further damages and call a trusted and reliable water damage restoration company when you notice these signs of hidden water damage.
Musty Odor
If you notice a musty odor but don't see any visible signs of water damage, chances are it is because of hidden water damage. Excess moisture trapped behind your walls where it is dark has no airflow will eventually lead to mold and mildew, thus creating a musty smell in your home.
While your first instinct may be to mask the smell, it is essential to find the source of the hidden water damage before it inflicts further structural harm or threatens your health with the risk of mold growth. If mold is growing in your home, make sure you contact CLEAR Restoration for expert mold removal and abatement services.
[Related: Structural Damage of Mold]
Higher Utility Bills
While jumps in utility bills don't always indicate hidden water damage, it is important to watch for anything out of the ordinary. If you notice an unexpected spike in your monthly water bill that doesn't match your water use, this could indicate you have hidden water damage from a leaking pipe or other problem. Make sure you investigate further and look for other signs of hidden water damage in your home to narrow down problem areas.
Mold Growth
Lastly, the most significant indicator of hidden water damage is mold growth in your home. If you see mold growing but don't notice water nearby, you could be dealing with a hidden leak. Mold growth from hidden water damage will usually grow on walls or baseboards.
If you are dealing with a large mold outbreak, contact a professional mold abatement company to find and remove the mold. Mold will cause significant health issues if you are exposed to it for an extended period of time. It can also cause severe structural damage to your home. Protect your home and health when you call experts from a mold abatement company today.
[Related: The Effects of Mold on Your Health]
Remedy Hidden Water Damage When You Call CLEAR Restoration
For years, CLEAR Restoration has helped the Greater Baton Rouge area remedy hidden water damage. Not only do we provide valuable information on our blog, but we are also experts that are prepared for any situation. We offer our services 24 hours a day, seven days a week, to restore your life back to normal. Call us today at 225-245-3575 for hidden water damage restoration.