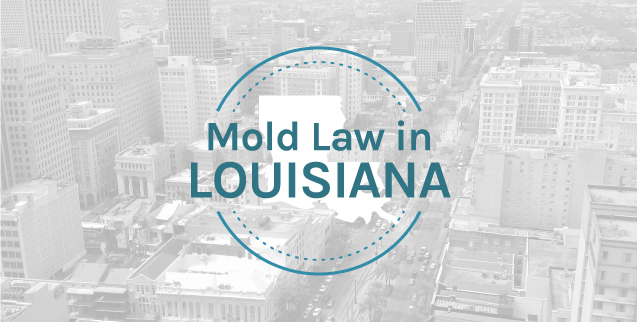 You've been looking online for a company that remediates mold for an hour now. Google has brought up many results and you've looked into 10 possible options, but how do you know which company to choose in an industry brimming with frauds? Believe it or not, Louisiana law has some built-in customer protection when it comes to mold remediation. Any professional practicing mold remediation is obligated to meet specific requirements to practice mold remediation. Here is what a professional is required to do and maintain in this industry and what you should look for when searching for a mold remediation specialist.
License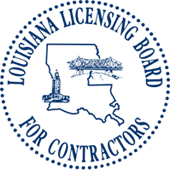 A mold remediation specialist is required to obtain a license by the State Licensing Board for Contractors in order to practice remediation in Louisiana. In order to obtain a license, the specialist must complete training in both mold assessment and mold remediation so they can effectively identify and clear away mold. The specialist must also be instructed in Louisiana's "Unfair Trade Practices and Consumer Protection Law," which communicates the requirement of providing honest business to consumers for their protection. When narrowing down your options, make sure the companies are licensed for mold remediation.
Separation of Inspection and Remediation
In order to retain their license, a mold remediation specialist must not perform both the mold inspection and remediation on the same property. This part of the Louisiana law protects the consumer from fraudulent mold findings by separating the initial inspection and the remediation. When looking for a company, be sure to ask whether the company will do the inspection or the remediation and don't allow them to do both.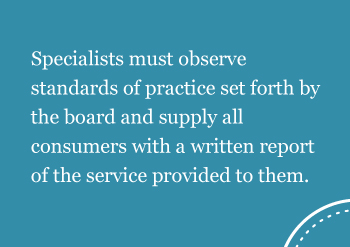 Board Compliance
Another requirement for mold remediation specialists is their compliance with the State Licensing Board for Contractors and its regulations. The board regulates and monitors all licensed specialists to ensure they are professionally representing the industry and performing mold remediation services properly. Specialists must observe standards of practice set forth by the board and supply all consumers with a written report of the service provided to them. Be sure to obtain a report of the provided service for future reference after the mold remediation has occurred.
While there are many businesses out there that say they do mold remediation, not all are properly qualified and licensed to do so effectively. When you are looking for a company to perform mold remediation be sure they are licensed, are only performing one service, and that they will give you a written report of the service when it is complete.