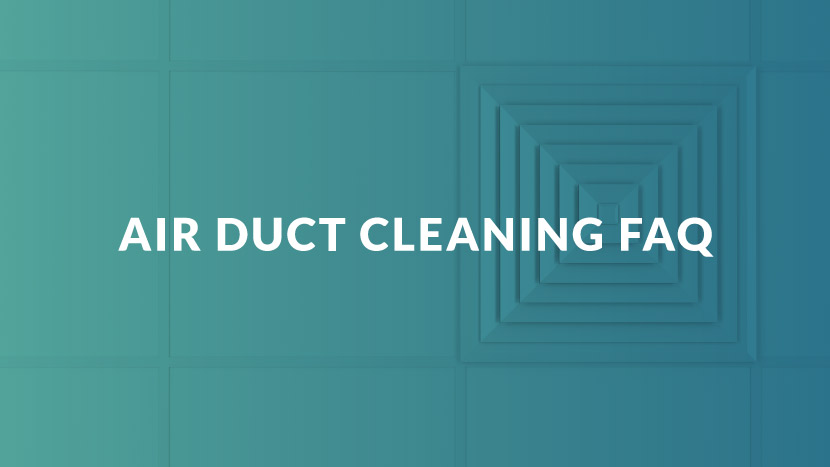 Frequently Asked Questions About Air Duct Cleaning Services
Air duct cleaning is a service that many homeowners and business owners tend to forget about. It can help improve overall health and minimize allergies – especially in those prone to sneezing and sniffling during the peak of allergy season. If you're not familiar with air duct cleaning, read through CLEAR Restoration's air duct cleaning FAQs.
What is Air Duct Cleaning?
Air duct cleaning clears out the mold, dirt, and other particles in heating and cooling air systems. This service can be done for residential and commercial buildings to decrease particle circulation and improve health.
Why Should I Have My Air Ducts Cleaned?
This air duct cleaning FAQ is one we get a lot, so we're here to answer! Cleaning your air ducts is good practice in regular maintenance for any building. There are also health benefits for those who suffer from allergies. You should consider cleaning your air ducts if there's visible mold inside the ducts, vermin infestation, or your ducts are clogged with dust and debris.
[Related: The 3 Big Reasons to Get Your Air Ducts Cleaned]
Are There Any Health Benefits that Come from Air Duct Cleaning?
HVAC systems can collect contaminants such as mold, fungi, and dust particles that can potentially affect overall health. If you or anyone in your building or home has consistent health issues, you should get your air ducts cleaned for improved air quality.
How Often Should Air Ducts be Cleaned?
The above question is another air duct cleaning FAQ and also comes in the form of how long should I wait between air duct cleanings? The frequency of air duct cleaning depends on a few factors. Air duct cleaning services are recommended if:
Smokers live in the household
Pets shed lots of hair and dander
Water damage has occurred in the home or HVAC system
Individuals with allergies or asthma live in the home
You've recently had home renovations or remodeling
You've just moved into a new home
If you're struggling with this FAQ on air duct cleaning, give CLEAR Restoration in Baton Rouge a call at 225-245-3575.
[Related: How Often Should You Clean Your Air Ducts?]
How Are Air Ducts Cleaned?
This FAQ about air duct cleaning comes from people wondering if they can do it themselves. However, air ducts are professionally cleaned using specialized equipment to safely remove mold, dirt, and other particles. An air duct cleaning team inspects your ducts and makes sure to leave them uncontaminated.
What Criteria Should I Look for in an Air Duct Cleaning Company?
When you know you need the service but not who to call, this air duct cleaning FAQ comes into play. When you're looking for an air duct cleaning company, you should ask if they're licensed and certified. Make sure you're hiring a fully trained and experienced team to clean your air ducts properly.
[Related: Why Choose a Local Company for Air Duct Cleaning]
Rely on the team at CLEAR Restoration in Baton Rouge for air duct cleaning services. We're certified by the Institution of Inspection Cleaning and Restoration Certification. Call us today at 225-245-3575 for air duct cleaning services for your home or business or for more answers to FAQs about air duct cleaning.