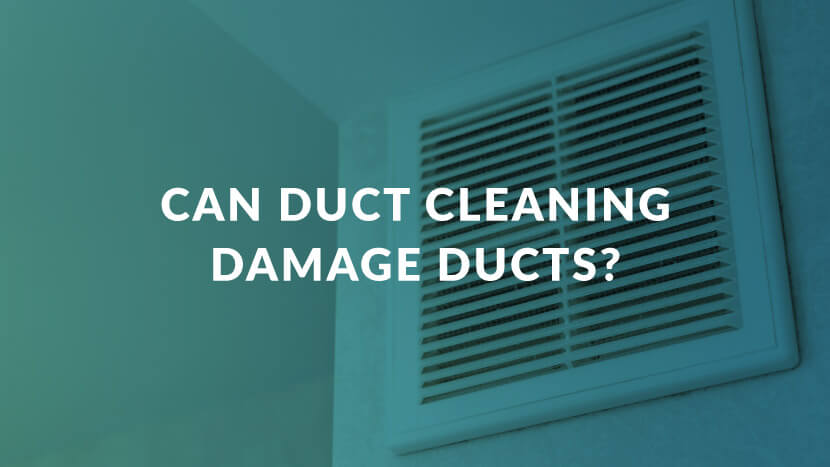 Can Duct Cleaning Damage Ducts? – It Depends on Who is Cleaning Your Ducts
Duct cleaning can have major benefits under the right circumstances, but you'll want to make sure you're making the right decision for your home and family. If you're unsure if duct cleaning damages ducts or if you really need duct cleaning services, we're here to guide you in the best decision.
CLEAR Restoration provides emergency and restoration services to residents in the Greater Baton Rouge area for water, fire, and mold damage. As Inspection Cleaning and Restoration Certification (IICRC) professionals who meet OSHA standards, we ensure homes and businesses are safe by restoring property back to pre-loss condition. Be sure your home is safe, and that duct cleaning doesn't damage your ducts – call CLEAR Restoration at 225-245-3575 when you're faced with an unsafe environment.
[Related: Air Duct Cleaning FAQ]
No – Duct Cleaning Does Not Damage Ducts if Done Correctly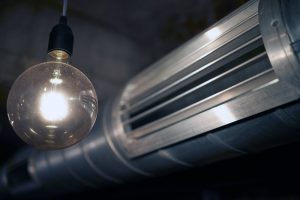 If you're wondering if duct cleaning damages ducts, you're asking the right questions. Different types of ductwork require special care. If you're hiring a company to clean your ducts, you want to make sure they know the proper care techniques for the type of ductwork you have in your home or business.
The four most common types of ductwork include:
Sheet metal
Fiberboard
Fiberglass
Flexible ducts
Sheet metal is the most common type of ductwork, and chances are, it's the type you have in your home. Sheet metal ductwork is durable and can be easily cleaned by a professional. While sheet metal ducts are durable, it does not mean they're indestructible. If ductwork is cleaned incorrectly, significant damage can occur and cause costly repair bills, so you still want to ensure a professional properly cleans them.
Professionals like CLEAR Restoration know how to correctly clean ducts without damaging them to improve air quality. So, if you're wondering if duct cleaning causes damage, then the answer is no. Duct cleaning won't damage ducts as long as you find an experienced company that knows how to correctly clean any type of ductwork.
What to Look for in an Air Duct Cleaning Company to Avoid Damaging Your Ducts
Since ductwork can be easily damaged if not cleaned correctly, you need to hire an air duct cleaning company that knows what they're doing.
First and foremost, make sure air duct cleaning is a service the company officially offers. Is it listed on their website? Are they knowledgeable about ductwork? Do they have specialized equipment to safely remove particles from ducts leaving cleaner air?
Check to make sure they are a licensed and certified company too. CLEAR Restoration is a licensed contractor in Louisiana, has IICRC trained and certified professionals, and adheres to OSHA standards.
You can also investigate their customer service and experience. As a local company, CLEAR Restoration has been trusted to help residents in Baton Rouge for years, restoring homes and businesses after floods, fires, and hurricanes. They take great measures to ensure the protection of your ductwork and furniture, treating your property with the highest respect while cleaning. CLEAR Restoration is known for great service and restoring people's homes, so it is contamination free for everyone's safety.
Hire an experienced and trusted air duct cleaning company to clean your air ducts without damaging them, so you can breathe easier.
[Related: Hiring an Unlicensed Mold Remediation Company Comes with Big Risks]
When You Need Your Air Ducts Cleaned
While some individuals like to clean their air ducts once a year during spring cleaning, it's not required to clean them that often. Frequent air duct cleaning won't damage ducts, though, so if you notice an improvement in air quality, duct cleaning can be scheduled on a yearly basis.
However, air duct cleaning is essential if you see visible mold growth in your vents, if your air ducts are clogged, or if you have a rodent or insect infestation on your property. If people within your home or business are experiencing severe allergic reactions, air duct cleaning could also be beneficial, removing allergens from the air.
[Related: How Often Should You Clean Your Air Ducts?]
Call CLEAR Restoration for Duct Cleaning Without Damaging Ducts
Air duct cleaning doesn't damage ducts if performed correctly by a professional like CLEAR Restoration. Call us today at 225-245-3575 for air duct cleaning that improves your indoor air quality without damaging your ductwork.