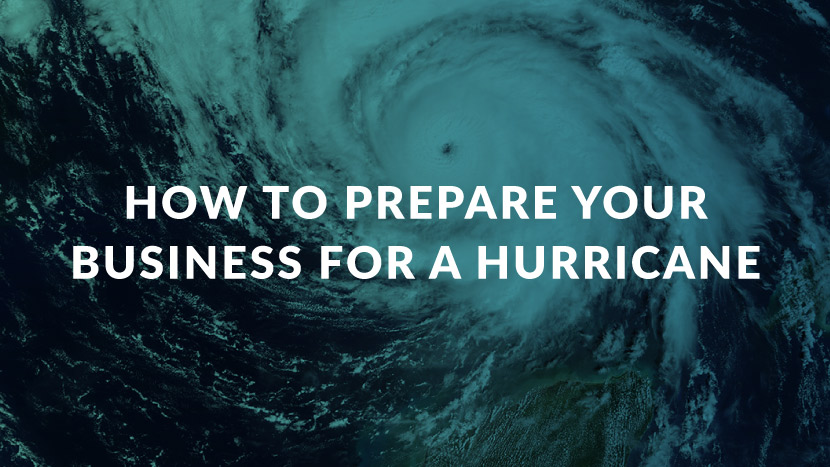 Get Your Business Ready for Hurricane Season
Hurricanes rip through the eastern and Gulf coasts of the United States year after year, leaving not only homes but businesses destroyed. The 2020 hurricane season is predicted to be an above-normal one, according to the National Oceanic and Atmospheric Administration in a recent press release.
This is why, especially this year, you should have a hurricane preparation plan in place for your Louisiana business. Here is a checklist of business components you need to have ready for this year's season.
Protect Your Business's Building
Your business's building needs to be secured in the event of a hurricane. Don't wait for the last-minute warnings of the local meteorologists to start preparing your business for a torrential downpour and powerful winds.
Plan a day to take a trip to the local hardware store for plywood, tools, and nails to use in case you need to board up windows and doors. These supplies will brace your building against the elements during a hurricane.
Bonus Tip: Take the trip to the hardware store when hurricane season starts, before a storm is predicted. Stores run out of essential supplies once a storm path is confirmed.
Another way to protect your business's building is by clearing any large branches or trees that are overhanging your building or too close for comfort. This will lower the chances of a tree and debris falling onto your building. In addition to making roof repairs from a fallen tree, you'll most likely have water damage from the rain leaking in through the hole, so it's best to prevent tree damage altogether.
[Related: Hurricane Damage FAQ]
Protect Crucial Documents & Information
After you've prepared the outside of the building, it's time to take a look at the inside. Create a list of essential documents and information needed in the case that your building floods. Items you may want to list include business and client contacts, important documents, and other information necessary for your business to continue operations.
Physical documents can be protected by sealing them into zip-lock plastic bags and stored in a watertight container. Another way to ensure your documents are safe is by transferring them online into a cloud system.
Create a Preparedness Plan for Your Staff
You should have a plan in place for the people who help you run your business and your employees. It's essential to detail out how communication will continue during and after the storm. Be sure your employees know how to reach you or what to do if normal communication is lost. You should also ensure that employees know what returning to work after the storm will look like. List any additional duties they should perform and potential problems they may face.
Even the most prepared company can come out of hurricane season with damage to their property. If a hurricane does occur and your business suffers from any level of water damage, don't hesitate to call the professionals at CLEAR Restoration. As a certified water damage cleanup company, we're here and ready to help restore your business back to operational standards. So, call us right away if your building experiences flooding due to a hurricane, and we'll get you back up and running