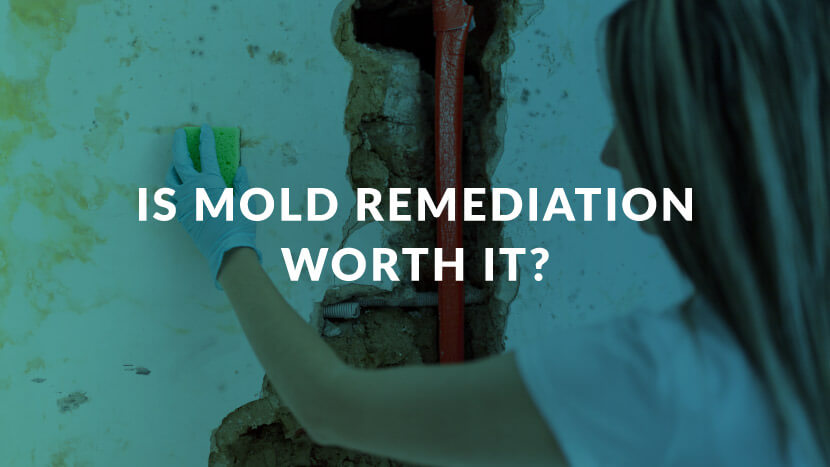 Is Mold Remediation Worth It? Find Out Why You Should Seek Professional Services
Mold growth is a common problem for homeowners, and it can present a serious health risk to you and your family. It can be tempting to take care of it yourself, especially if you don't think it is a significant problem. However, you should request professional services if it's anything more than a small amount of mildew because mold remediation is worth it when your safety is on the line.
If you are looking for a mold removal and abatement company, call CLEAR Restoration. Our experts are quick and efficient in dealing with your home's mold growth problems. Once you see our professionals in action, ensuring your home is free from dangerous mold, you won't be asking if mold remediation is worth it again. Call us at 225-245-3575 for effective mold abatement services.
Mold Remediation is Worth it to Protect Your Health
Prolonged exposure to mold in your home can present serious health risks such as severe asthmatic reactions, respiratory disorders and infections, fatigue, and more. If you aren't sure if mold remediation is worth it, consider the dangers mold could have on your health. Professionals have the equipment and experience to remove mold and restore your home without presenting any danger to you.
If you notice mildew or an insignificant amount of mold growth in your shower or an appliance, it should be safe to remove it yourself. As long as you have the proper protection, including gloves and a respirator mask, you should be able to handle the mold without any risks to your health.
You should seek professional mold abatement services when you notice significant mold growth or mold growing from the source to another object or area. For example, if you see mold growing onto the drywall from your carpet, then mold remediation is worth it to prevent health risks to you and your household.
[Related: What to Do if You Find Mold in Your Appliances]
Why Mold Remediation is Worth It
DIY mold remediation might cause more damage to you and your house if you do not have the correct tools and know-how to get rid of your mold problems safely. Mold remediation is worth it because removing it yourself can cause:
Health risks if exposed to dangerous mold
Cross-contamination by spreading mold throughout your home by releasing spores
Mold to grow back if not dealt with correctly
Structural damages to your home, if not taken care of properly
Mold remediation will be worth it since professionals can remove mold without cross-contamination or any risks of it returning or causing significant damage to your home. Call a reliable mold abatement company for professionals who can quickly take care of the problem and prevent future issues.
[Related: Will Mold Come Back After Mold Remediation?]
Call CLEAR Restoration For Mold Remediation Services that Are Worth It
The experts at CLEAR Restoration know how to eliminate mold efficiently and promptly, so it does not present safety issues to you or your home and stops mold from growing back. When you want worthwhile mold remediation services, call us at 225-245-3575. We'll help you restore your home.