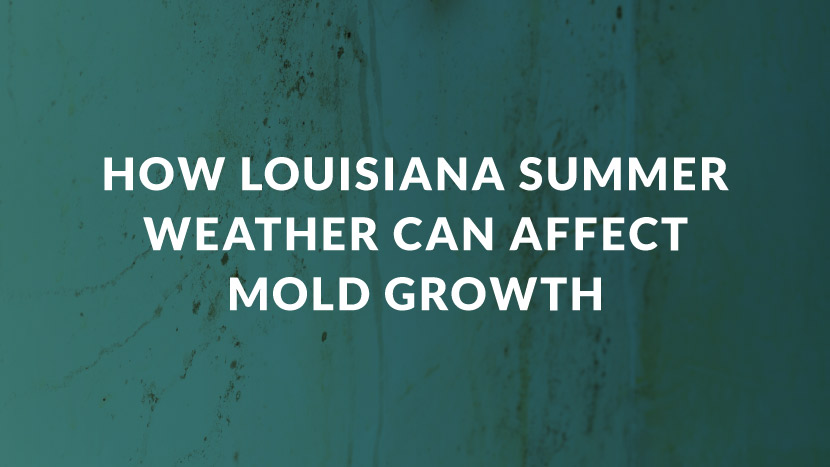 Certain Types of Weather Cause Mold to Grow Faster, and Louisiana is the Perfect Storm
Summertime in Louisiana is hot, humid, and wet. While we suffer through the peak days of heat, something else could be thriving in it and it spreads faster than you think in your home. Mold grows best in warm, wet environments, so during the summer, your home could be especially vulnerable to mold growth. Here are a few ways Louisiana weather affects mold growth and tips from the Baton Rouge restoration specialists at CLEAR Restoration on how to keep mold from growing in your home.

How Rainy Weather Affects Mold Growth
Mold is a fungal growth that develops on wet materials. It takes three things for mold to grow—moisture, temperature, and nutrients. During the hard summer rains, water can enter your home in various ways. You may have a leak in your roof, or wind-driven rain could invade through your walls and into your insulation. Rain could even slip past an unsealed window and drip into unseen places such as under curtains or behind furniture. There's a simple fix—prevent water from entering your home by ensuring every entrance is sealed. If water enters unnoticed, you will end up with mold growth in your home.
At CLEAR Restoration, we recommend inspecting your home after every rainstorm to ensure you don't have water somewhere it shouldn't be. If you notice any leaks or puddles, make sure to dry the area immediately and fix any problems to prevent reoccurrences. If you have water in your insulation or if you notice mold has already started to grow, be sure to contact a mold remediation specialist.
Mold Caused by Flood Damage
Flooding is a very real threat to homes in southeast Louisiana. Once the waters start coming, there's nothing anyone can do to stop them. However, when those waters recede, it's important to act quickly. If not, mold will permeate your home and add to the water damage.
As mentioned earlier, mold grows with moisture and warmth. In the aftermath of a flood, you likely will not have air conditioning in your home and your home will be full of water, so the conditions are perfect for mold to flourish. We recommend you have a professional restoration company provide flood restoration services immediately. Your home will be dried and cleared of any water, mold, or mildew.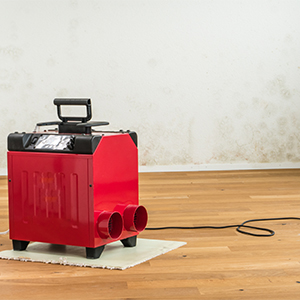 Internal Humidity Can Cause Mold Growth
If you live in Louisiana, you know how high humidity levels rise outside. What you may not realize, however, is that if you don't regulate humidity levels inside your home, the extra moisture may cause surface mold growth. Air conditioners typically work to dehumidify the air in your home, but if your air conditioning system is too large or too small for your space, the humidity level may not be lowered enough. Also, if you have humid air leaking through your doors, windows, or other access points in your home, there will be a higher risk of mold growth.
The general rule of thumb is that indoor humidity should be less than 60 percent relative humidity. If you see condensation or fog on the inside of your windows, it's a good indication that the humidity levels in your home are too high. To prevent mold growth as a result of indoor humidity, you can:
Reduce or stop usage of a humidifier.
Check and repair all seals on doors, windows, or other access points to your home.
Ensure your air conditioner is the correct size for your home and is properly dehumidifying the air.
Tips for Your Louisiana Home
Even though the weather may be crazy, we love living in Louisiana. While the weather causes mold to grow more often, there are a few actions you can take to reduce the chances of mold growing in your home. CLEAR Restoration recommends that you:
Dry wet areas immediately.
Ensure proper ventilation.
Monitor indoor humidity.
Clean and repair gutters.
Direct water away from your home.
Repair any damage to your roof and home.
Call a mold remediation specialist for an inspection.
In the event you have mold growth in your home, be sure to call CLEAR Restoration. We provide full mold remediation services from inspection to removal. If you have any questions about mold remediation or any other restoration service, call CLEAR Restoration today.