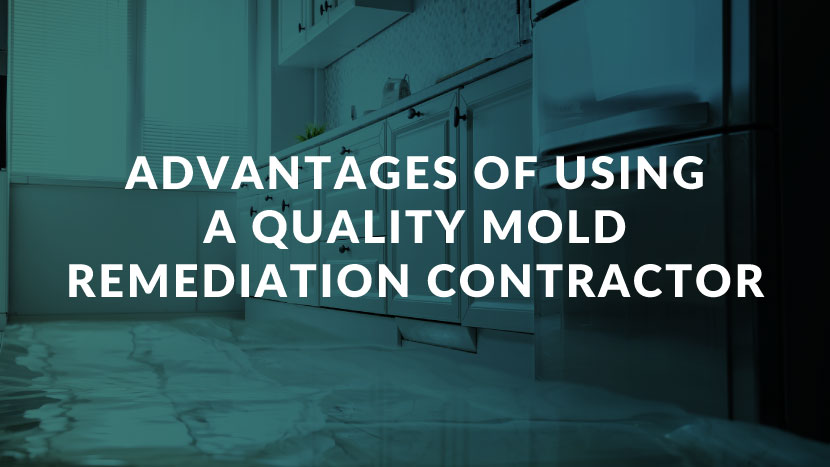 What Do Good Mold Remediation Contractors Do?
Whether the mold in your home is from a natural disaster, such as a hurricane or flood, or an unknown long-time leak behind walls, the first step is certain – hiring the right mold remediation contractor. Choosing the right person for the job is crucial to you, your family, and your home. Here are the advantages of hiring a quality mold remediation contractor:
Gives a Knowledgeable Mold Assessment
Knowledgeable, licensed mold remediation contractors, like the ones at CLEAR Restoration, start by finding the source of the problem. Mold specialists visually inspect areas, including concealed spaces in a home, to identify any signs of discoloration or potential mold growth. But, it's not always evident as mold can hide behind walls, in crawl spaces, or under cabinets. This is one of the biggest advantages of hiring a mold specialist over doing it yourself – mold specialists know where and how to look for hidden mold.
If you're not sure whether you have the right company in mind to do the job right, a quick online search can help you decide. Check to see the types of reviews previous clients have left online. Online reviews give you an idea of the quality of work a mold remediation company has done for others in your community.
Treats Your Mold Problem Properly
After a thorough assessment, a good mold remediation contractor will formulate a comprehensive treatment plan. The best mold remediation contractors are trained in reliable industry protocol and innovative mold removal techniques. This ensures that the mold is contained to a specific area and that no cross-contamination occurs to any unaffected part of your home.
CLEAR Restoration mold remediation contractors know where to look by using advanced technology to scan your entire home's structure with thermal imaging cameras and moisture-detecting meters – which unveil areas with potentially high moisture.
Gives Mold Remediation Tips to Prevent Future Issues
An expert in mold remediation will not only tell you the next steps in the remediation process but will also give you educational tips on how to prevent mold from taking over your home in the future. Although we cannot prevent natural disasters that can cause mold growth, we can offer tips on preventing another infestation or costly cleanup.
Saves You Money on Home Repairs
Another advantage of hiring a quality mold remediation contractor is the money you save. Home restoration can cost more than remediation. Having a mold specialist 100 percent behind you can help you get the repairs you need without spending a fortune. You can rely on the expert mold remediation contractors at CLEAR Restoration to accurately assess, treat, and maybe even save some cash when it comes to your home's mold problem. Call our team if your home needs mold remediation services.