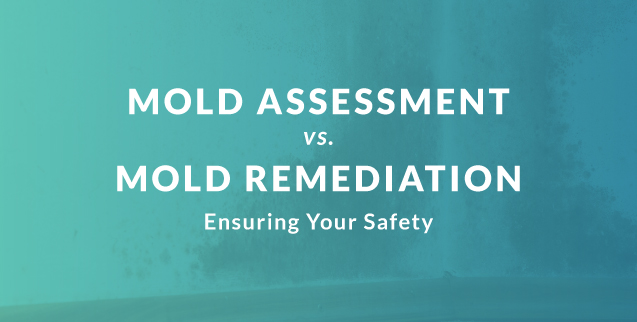 It is usually obvious whether or not you have mold in your home or business. You will be able to spot it plainly on surfaces or smell the musty odor that warns you that it is just out of sight. But, before you hire a company to perform mold remediation services, it's important that you obtain a third-party assessment of the potential mold. You should always hire a mold remediation company that recommends and refers independent mold assessment companies to perform pre- and post-remediation testing.
Mold Assessments and Sampling Should be Performed by Third-Party Companies
Mold Remediation
The process of remediating mold is a specialized procedure that includes the "removal, cleaning, sanitizing, demolition, or other treatment, including preventive activities, of mold or mold-contaminated matter that was not purposely grown at that location." La.Rev.Stat. § 37:2182(4). Mold remediation companies undergo specialized training to receive licenses from the state so they can safely and effectively perform mold remediation for others. Remediating mold is not the same thing as inspecting it, or testing an area to ensure removal, and both require different training. Check to see if your mold remediation company is licensed to perform mold remediation or call CLEAR Restoration.
Mold Inspection
Mold inspection, or mold assessment, involves detailed inspection and sampling of indoor air and/or surfaces to determine if mold remediation is necessary and whether or not mold remediation has been successfully performed. According to the State of Louisiana, the company that performs mold remediation cannot perform mold assessment as well, and any mold assessment requires a written report be provided to the customer.
Benefits of Separating Mold Assessment and Remediation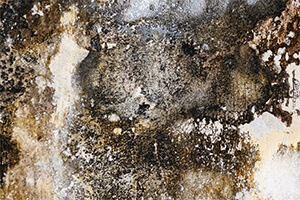 Many think mold assessment and remediation processes can be performed by the same company. This idea stems from thinking that both mold assessment and remediation are within the same line of work. While both processes deal with mold, they are different and a company that performs both services on the same job is creating a conflict of interest. It's the same problem as a business hiring close family members or friends who are not qualified for a job and allowing them to perform the work for customers.
It would be easy for a mold remediation company to remediate mold and then say the mold is gone without a third-party entity checking for accuracy. Hiring a mold remediation company that refers a third-party assessor and lab tester to perform the pre- and post-remediation mold inspection will provide assurance that a mold problem within your home or business has been successfully resolved.  
In summary, mold assessment and mold remediation are two different processes within the professional mold industry. The different processes are kept separate for the protection of property owners under Louisiana's Revised Statutes. If you are hiring a mold remediation company, ensure that the company recommends and refers a third-party assessment company for mold testing or call CLEAR Restoration, a company that always recommends and refers third-party testers for your protection and safety.