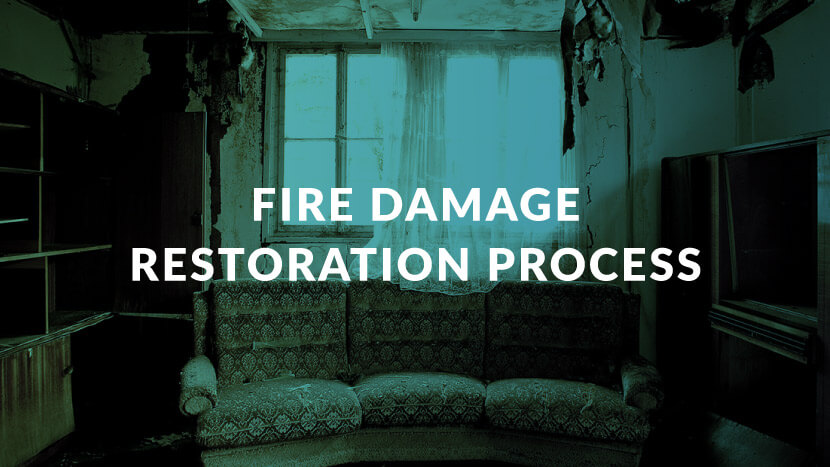 The 5 Steps of the Fire Damage Restoration Process
When you have fire damage in your home or business, you need to act fast so that more damage doesn't occur. After a fire, smoke and water from burst pipes can make a bad situation even worse. The fire damage restoration process ensures your property is brought back to pre-fire condition with thorough services.
CLEAR Restoration is an experienced fire damage restoration company serving the greater Baton Rouge area. Our specialty is restoring your property to its pre-loss condition quickly and cost-effectively, so you can get back to what is most important to you. If you need fire damage restoration or have questions about the fire damage restoration process for your property, call us today at 225-245-3575.
The 5 Steps of the Fire Damage Restoration Process
Inspection
The first step in the fire damage restoration process is inspecting the property and recording the extent of the damage. Specialists will also secure your property and prevent more damage by reinforcing the structural integrity of the building, patching roof damage, addressing pipe damage, and securing the perimeter.
The CLEAR Restoration professionals prioritize your safety first and foremost and prevent additional damage from occurring to your property. From there, we draft a fire damage restoration plan to tackle your unique building.
[Related: Fire Damage and Fire Damage Cleanup Timeline]
Debris Removal & Cleaning
After securing the property and preventing more damage, our team jumps into action and starts removing debris as the next step of the fire damage restoration process. We remove unsalvageable materials such as damaged furniture, doors, and drywall. Our high-powered equipment and professional techniques mean we can restore more of your property. CLEAR Restoration emphasizes restoration and only resorts to demolition if there is no option to restore.
In this stage of the fire damage restoration process, we also begin cleaning your home or office. We ventilate the building and use specialized cleaning solutions on walls, ceilings, doors, floors, and more to remove soot and finer debris.
Demolition if Necessary
Some fires can cause a lot of damage, and materials and items may not be salvageable. Demolition is common in the fire damage restoration process, especially in the area where the fire began.
Demolition of drywall, cabinets, appliances, or entire rooms might be necessary if the fire damaged the area beyond repair. CLEAR Restoration makes every effort to restore what we can using specialized techniques, but when restoration is not possible, we replace materials so your property is safe and clean.
Smoke Damage Treatment
The next step in the fire damage restoration process is treating smoke damage. This part of the fire damage restoration process ensures there is no lingering smoke odor in your home or business. Using ozone technology and other specialized techniques requiring licensed specialists, we permanently remove odors caused by a fire.
[Related: What Cleans Smoke Damage After a Fire]
Repairs & Restoration
Our licensed specialists finish restoring your home or business by ensuring it is structurally sound. We replace necessary construction materials and supports in the building such as flooring, drywall, and support beams. Additional cleaning and deodorizing are completed in this stage of the restoration process as well to fully restore your property to pre-fire condition.
Our Fire Damage Restoration Process Leaves Your Property Safe & Clean
While a fire in your building can be a distressing event, it doesn't mean you can't take action and restore your home or business. When you act quickly, CLEAR Restoration can help restore your building with our fire damage restoration process. Call us at 225-245-3575 for fire damage restoration services that will leave your property safe and clean again.