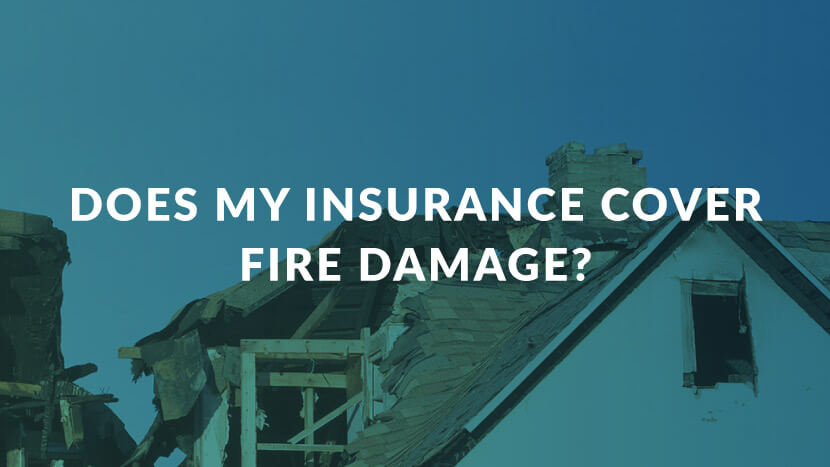 Does My Insurance Cover Fire Damage? – Yes, but it May Not Cover All of It.
When there's a fire in your home, you may wonder if your insurance policy will cover the damages and how you will pay for it if not. At CLEAR Restoration, we often work with insurance companies regarding fire damage restoration services so homeowners don't have to worry about paying for everything or playing the communicator between two parties in that stressful situation.
While homeowners' insurance policies generally cover fire damage, you need to ask whether they cover all of the damages.
Call CLEAR Restoration today at 225-245-3575 if you're looking for fire damage restoration services. We'll restore your home and work with your insurance company for the fire damage costs.

Insurance Policies Cover Fire Damage, But it Depends on Your Policy
A lot gets damaged in a fire. Most insurance policies are based on your mortgage or your home's current market price and have limits. In other words, just because it costs $60,000 to repair your home after a fire doesn't mean the insurance will give you $60,000.
The type of damage might also determine what you get from your insurance company after a fire. Was it structural damage or personal property damage? Your home has many parts that make it whole. If you want to ensure all damage from a fire will be covered by insurance, you need to ensure you have the right insurance coverage.
[Related: Fire Damage Restoration Process]
Types of Insurance Policies for Fire Damage
It is critical to read your insurance policy to determine your current coverage. Some insurance policies for fire damage are broken into separate coverages and will only cover certain types of damages. Here are a few types of homeowners insurance policies for fire damage:
Dwelling Insurance Coverage for Fire Damage
This coverage is typical in a homeowner's insurance policy and covers the structure of your home and any attached structures, such as a garage or screened-in porch. This coverage will cover the cost of repairs for accidental fires and, in some cases, will also pay for costs if you need to live in another place while your home is being rebuilt.

Detached Structure Insurance Coverage for Fire Damage
Some homeowners have other buildings on their properties, such as a detached garage, mother-in-law suite, or shed. Some homeowners' policies will cover detached structures, while other policies won't. Read through your policy to see if you need additional coverage for detached structures on your property.
Personal Property Coverage for Fire Damage
Personal property coverage may vary in different policies. It generally has a limit after deductibles and may not cover all items completely. Personal property such as furniture, electronics, jewelry, and other items will fall into this category. Be sure to thoroughly read your insurance policy to understand your personal property coverage in the case of a fire. Some companies have additional coverage you can purchase for personal property to ensure you get enough back to recover the cost of any lost items.
[Related: What Cleans Smoke Damage After a Fire?]
What Insurance Coverage is Right for You in the Case of a Fire?
The types of insurance coverage you have and the amount of coverage you have is up to you. Markets fluctuate often, and you may find that it costs more than the insurance will pay when there's a fire. It's advised to estimate what it may cost to repair your home in the event of a fire and get insurance coverage for a similar amount.
If you do have a fire in your home, be sure to work with a fire damage restoration company that works with insurance companies. At CLEAR Restoration in Baton Rouge, we make the process as simple as possible and work with your insurance company to get fire damage costs covered. Read through your insurance policy and call us today at 225-245-3575.