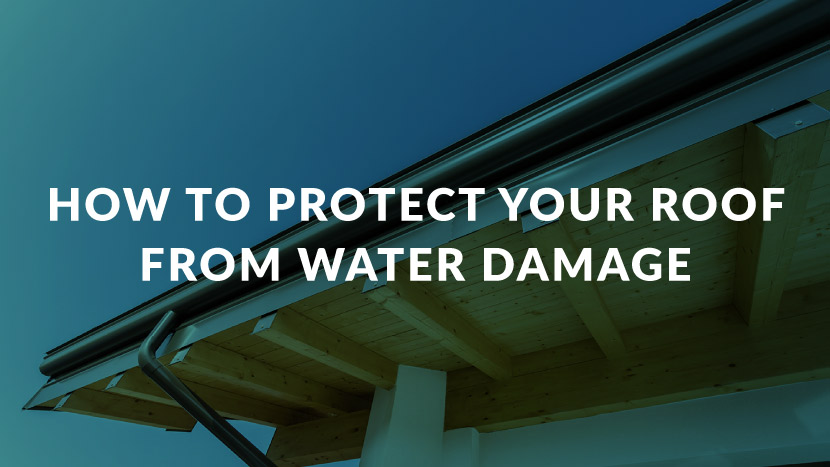 How To Protect Your Roof From Water Damage
Many homeowners don't spot that parts of their roof have suffered from water damage until it's already affected their home's interior. From rainwater to trees and debris that can leave openings for water to seep through, leaving your roof vulnerable to leaks is a grave mistake. So how do you protect your roof from water damage?
At the first sign of water damage on the roof and in your home, call the water damage restoration experts at CLEAR Restoration. They'll use in-place drying techniques to save and restore your property to its original condition. Read on to learn some information on how to protect your roof from water damage.
Look at the Ceiling In Your Attic
Your ceiling is one of the last barriers a house has before water damage starts to affect the home's interior. It can also indicate how and where the water damage started. Checking the roofline in the attic or the attic's ceiling is one of the best ways to see if you already have water damage on your roof.
The next time you climb into the attic to get an old photo album, keep an eye out for damaged or moldy insulation, rotting or stained boards or ceiling panels, or puckering, discolored sheetrock. Any of these signs can indicate a leak somewhere on your roof. If you see these leak signs, call one of our experts from CLEAR Restoration. They'll remove the excess water in your property,  resolve any mold issues in the attic and on the insulation, and fix any damage to protect your roof from water damage in the future.
[Related: Ceiling Water Damage]
Clean Your Gutters
Cleaning gutters is a form of water damage protection that's often unappreciated. While many homeowners consider them a pain to take care of, gutters are an important method to protect your roof from water damage. Gutters move runoff away from the roof and onto the sidings to move the water away from the home.
When gutters become clogged with debris like leaves, rainwater gets backed up to the edging of the roof surface, where it then seeps into the wood sheeting beneath it. It could also make the gutter too heavy and cause it to detach from the roof, leaving open wood exposed and prone to leaks.
To clean your gutters and protect the roof from water damage, use a trowel to scoop out leaves and other debris, then take a garden hose and rinse them until they run clear. You'll get the best results if you clean them twice a year during the fall and spring. You should also consider buying gutter guards to stop all debris from entering the water flow inside the gutter.
Taking the time to clean your gutters regularly is one of the simplest ways to protect your roof from water damage.
[Related: Dangers of a Leaky Roof]
Replace The Roof Shingles
Water damage often appears in very subtle ways. One of the ways water damage can appear without much notice is when water goes under the shingles that are supposed to shield and protect the roof from water damage. Besides making the roof look better, roof shingles are used to move water away from the top of the roof. If you've spotted these signs, then your shingles need replacement:
Noticeable patches where shingles should be
Shingle pieces, flecks, or shingle granules in the gutters or downspouts
Pieces of or whole shingles on the ground around the roof's perimeter
If left unnoticed, cracked, bent, and missing shingles will allow moisture to seep into the roof and cause water damage.
You can repair minor problems with shingles yourself by using a little bit of roof sealant squeezed into the opening. Meanwhile, a missing shingle needs to be nailed down. If you have large patches of shingles missing or most of the shingles on your roof are cracking or wearing down, it's best to call a professional roofer to protect your roof from water damage.
Inspect the Flashings
Shingles and gutters do a lot of work to protect a roof from water damage, but flashings are usually installed if any points on the roof are especially vulnerable to leaks. Flashings are aluminum or galvanized steel plates used to cover up those susceptible roof joints near chimneys, dormers, skylights, and vents so they can move the flow of rainwater to downspouts and drains.
Over time, cracks, folds, curls, and holes can develop on them, allowing water to seep in underneath the flashings. To get ahead of any potential damage, check the areas where the flashings are installed regularly for corrosion and damage. If you notice a leak under those cracked flashings, don't wait and call CLEAR Restoration's emergency services.
Protect Your Roof From Water Damage With CLEAR Restoration's Help
Your roof is the top line of defense that keeps you and your belongings safe, so don't let water damage be the cause of stress. If you need help to restore your home after water damage and want to protect your roof from water damage in the future, call the IIRC-certified experts at CLEAR Restoration. Contact us today at 225-245-3575.