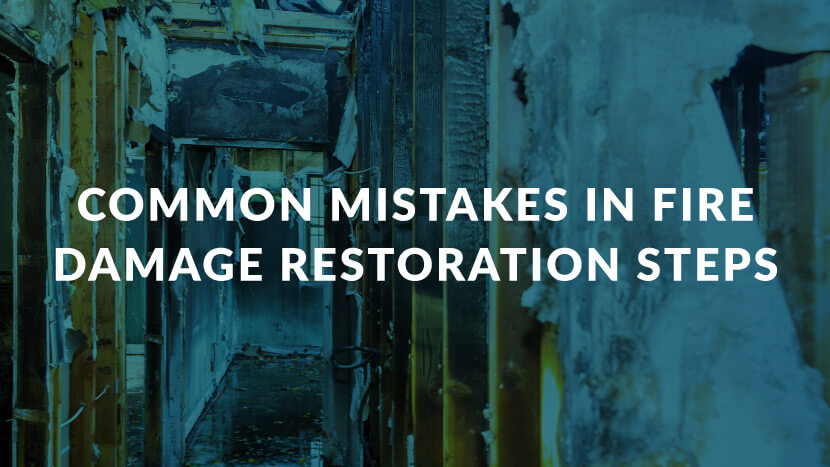 Common Mistakes in Fire Damage Restoration Steps and How to Avoid Them
A fire can be devastating, leaving extensive damage and destruction. Fire damage restoration is a complex process that involves repairing, cleaning, and restoring the room or home to its pre-fire condition. However, the restoration process can be challenging, and mistakes are too easy to make when you don't know the process.
At CLEAR Restoration, we want you to be well-informed, so we're covering the common mistakes in fire damage restoration steps and how to avoid them. We'll cover the six most common mistakes in the fire damage restoration steps, so you avoid additional health hazards, damage, delays, and costs that you don't need.
Mistake #1: Delaying the Restoration Process
Delaying the restoration process can cause further damage to your home or office. Smoke, soot, and ash can continue to spread throughout the property, causing permanent damage to porous surfaces and materials, such as:
Wood floors
Carpeting
Drywall
Furniture
And More
Additionally, delaying the restoration process can result in mold growth, which can cause health hazards. To avoid delays in the restoration process, have a trusted restoration company in mind and call your insurance company as soon as possible to start restoring your home. This is one of the biggest mistakes in the fire damage restoration steps you could make because the more damage that occurs due to delays, the more it costs to repair. Insurance companies may not cover additional damages if you wait too long.
CLEAR Restoration is an experienced fire damage restoration company with advanced technology to restore your property to its pre-fire condition. We arrive quickly to address safety and structural concerns and restore your home with cleaning, deodorization, and restoration. Call now at 225-245-3575 to start restoring your home and put the incident behind you.
[Related: Fire Damage Restoration Process]
Mistake #2: Attempting DIY Restoration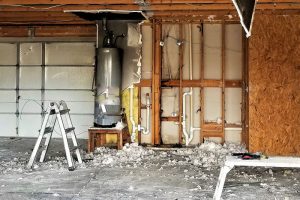 DIY restoration is another fire damage restoration step to avoid, as it can be risky. Fire damage restoration requires specialized equipment and knowledge. Attempting restoration without proper training and equipment can result in further damage, contamination, and health hazards.
For example, if you are unaware that a fire caused structural damage to your home and you start repairing cosmetic damages like replacing drywall, you could potentially find yourself in a life-threatening situation. Rooms can collapse due to weakened structures while you're restoring your home or even later down the line when you think everything is safe.
Professionals have years of experience, training, and equipment to safely assess and restore your home or office after a fire. This also ensures anyone in the home or office after restoration is safe. Hiring a professional restoration company is crucial to avoid the risks associated with DIY restoration.
Mistake #3: Not Documenting the Damage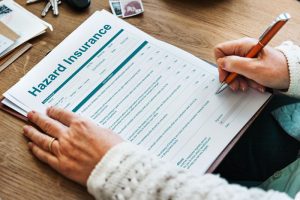 This fire damage restoration step is crucial to avoid additional costs. Do not make the mistake of not safely documenting the damage fire caused to your home or business. Recording the damage is essential for insurance claims and ensuring the restoration process is thorough and effective.
Insurance claims can be denied without proper documentation, leading to additional financial burdens. Take pictures and document the damage before any restoration work begins. That being said, ensure the building is structurally sound first. You can wait for an assessment of the damage and for the building to be deemed safe before entering. Dismissing safety is not a fire damage restoration step you want to skip.
Mistake #4: Not Properly Cleaning and Deodorizing
Cleaning and deodorizing are crucial steps in the fire damage restoration process. Failure to clean and deodorize can result in mold growth, foul odors, and health risks from breathing in smoke and soot.
It is essential to hire a restoration company that uses commercial deodorizing techniques, such as CLEAR's ozone treatments, to ensure a thorough cleaning and deodorizing process.
[Related: What Cleans Smoke Damage After a Fire]
Mistake #5: Ignoring Hidden Damage
Hidden damage, such as weakened structures, electrical hazards, and unseen water damage, can put you at risk long after the initial fire is put out. During the fire damage restoration steps, ensuring you don't have hidden damage in your home or business is crucial. It might seem odd to think you have water damage after a fire, but a fire can damage a lot in your home. If you had any type of fire, you need a full home assessment to ensure nothing got damaged behind the scenes.
Hire a professional restoration company that can perform a comprehensive inspection to identify and address hidden damage. This fire damage restoration step will ensure you don't face safety risks or unseen costs later.
Mistake #6: Failing to Address Water Damage
Water damage can occur after a fire due to firefighting efforts or burst pipes. Failure to address water damage during the fire damage restoration steps can result in mold growth, structural damage, and health hazards. To identify and address water damage, hire a restoration company that can perform both fire and water damage restoration.
Make Sure You Avoid These Mistakes in Your Fire Damage Restoration Steps
Fire damage restoration is a complex process that requires specialized knowledge and equipment. Avoiding mistakes during the restoration process is crucial for a thorough and effective restoration.
To ensure a proper restoration process, hire a professional restoration company, document the damage, and address all types of damage, including hidden damage and water damage. Remember, it is essential to prioritize safety and seek professional help if you experience fire damage. Call CLEAR Restoration when you need trusted fire damage restoration in Baton Rouge at 225-245-3575.