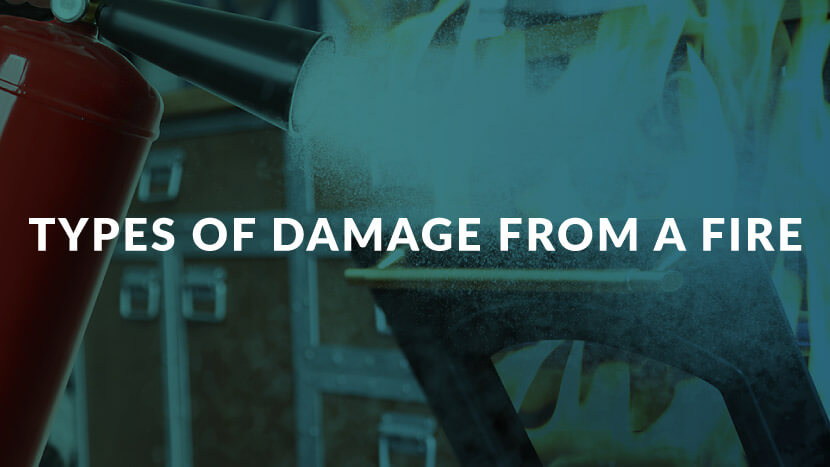 Different Types of Damage After a Fire
Repairs after a fire can range in cost from a few thousand to $50,000 or more. But where does all the cost come from? A fire can cause all types of damage to your home or business. From a singed carpet to a completely burned roof, fire damage can range in severity and type.
CLEAR Restoration is a fire damage restoration company that provides comprehensive repairs and restoration for all types of fire damage. No matter how much damage your home or business receives, we can restore your property to its pre-disaster condition. With years of experience serving the Baton Rouge area, we have the knowledge, equipment, certifications, and care to help you recover.
Burn Damage
Burn damage is the most common type of fire damage and is what most people think of when they hear there has been a fire. Burn damage can be the most severe type of fire damage, as it can be extensive. You could have burn damage in multiple areas depending on where the fire originated and how long it lasted.
From your flooring to your walls and even appliances, this type of fire damage can destroy most items in your home. If you have fire damage in your home or business, it's important to call an expert immediately before returning to the property, as it could be structural, making it unsafe to enter.
[Related: Fire Damage Restoration Process]
Smoke Damage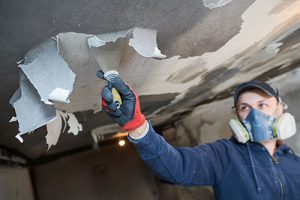 Fires cause a ton of smoke which spreads in your home easily. Even if a fire was contained in one room, other areas of your property might have smoke or soot damage. Objects close to the fire will most likely have more of this type of fire damage as it was exposed longer.
Soot damage will cause objects to turn a dark color and may need replacing or professional cleaning. The good news is that this type of fire damage is just cosmetic and can be removed with several techniques.
Smoke damage is also cosmetic but can be irritating to your nose. Smoke can penetrate anything porous, including fabric, drywall, wood, and more. Unfortunately, this leaves your home smelling smokey for a long time. When smoke damage is severe, it will require special cleaning techniques like hydroxyl ions or thermal fogging.
CLEAR Restoration uses both techniques to safely remove smoke damage from your home or business. If you have a lasting odor from a fire, call CLEAR Restoration at 225-245-3575 for this type of fire damage restoration, and we'll ensure your home is clear of all smoke fumes.
[Related: The Health Dangers of Soot Damage]
Water Damage
Believe it or not, fire damage can cause water damage to your property. This type of fire damage is the most forgotten when a property owner is dealing with the after-effects of a fire.
Fire destroys most materials, and that includes pipes and appliances that hold water. In addition, water damage can occur when firefighters use water to extinguish a fire. Having your home or business fixed is important if it has this type of damage after a fire. Water can ruin drywall and flooring if not fixed immediately, but it can also cause deeper problems.
Water damage can cause structural beams and your roof to be unstable. In addition, if water damage is not cleaned quickly, it can lead to mold growth. It only takes mold 24 hours to start growing, so calling a water damage restoration company quickly after a fire is crucial.
CLEAR Restoration Fix All Types of Damage After a Fire
Whether you have fire, smoke, water, or mold damage in your home or business, CLEAR Restoration can restore your property. We specialize in fire damage restoration and use Institute of Inspection Cleaning and Restoration Certification-approved and OSHA-approved methods.
If you have any type of damage after a fire, call the experts at CLEAR Restoration today at 225-245-3575 and get back in your home or business without worry.